We print and dispatch professional merchandise directly to your address at the lowest prices and the best quality you could ever find.
We are a broker agency and our partner who has been established since 2008 has a lot of experience in merchandising print.
How do we do this?
We press T-shirts/Hoodies/Shirts etc. for hundreds of clients and this makes things cheaper for us and also for you.
Directly from print services as a single customer you will never match our prices! So just work with us.
To get a quote, just send us the artwork, number of pieces, colours and sizes. We will get back to you very soon with the best quote you could ever find!
How Does It Work?
When ready, our customer care will make sure that your merchandise is just great and perfect.
Your parcel will reach you in less than 15 days from the approval of your order.
We don't use Chinese partners, our products are made in Italy and we only use Fruit Of The Loom t-shirts.
Get In Touch!
We have no competitors so try us for our quality!!
Just get in touch … We are number one!
Clothing:
T-shirt / Polo / Hoodies / Shirts / Vests / Workwear / Sportswear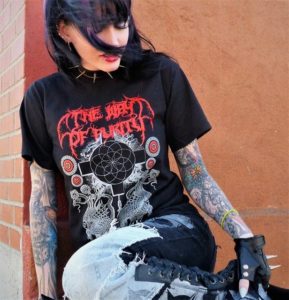 Gadgets:
Pins / Stickers / Key holders / Picks